Run a Background Check with HireShield in 30 Seconds!
Background Checks give you a transparent view of your candidates ensuring a positive hiring experience. Whether you're looking for potential criminal records, age verification, address verification or more advanced searches such as tax liens, bankruptcy and commercial licenses – Hireshield's background checks will provide you accurate and reliable results.
Our process is simple; purchase the background check that fits your criteria and then input the name and SSN – wait 30 seconds and a report will be instantly generated for you to view and make a better hiring decision.
Run your background check with HireShield and view results
instantly
!
Background Check Fast Facts
Regional Background Check Service Area
Partner with HireShield for Tiered Pricing
Whether you're a small business or a Fortune 500 company, we offer background checks to meet your unique needs and we like to keep it simple. We have 4 options on our pricing page so you can easily select the option that works for you. Whether you're hiring for a retail employee or looking at filling a management position – the background check selected will reflect what you need for your comfort level.
Email us at orders@hireshield.com for bulk background checks and volume discounts.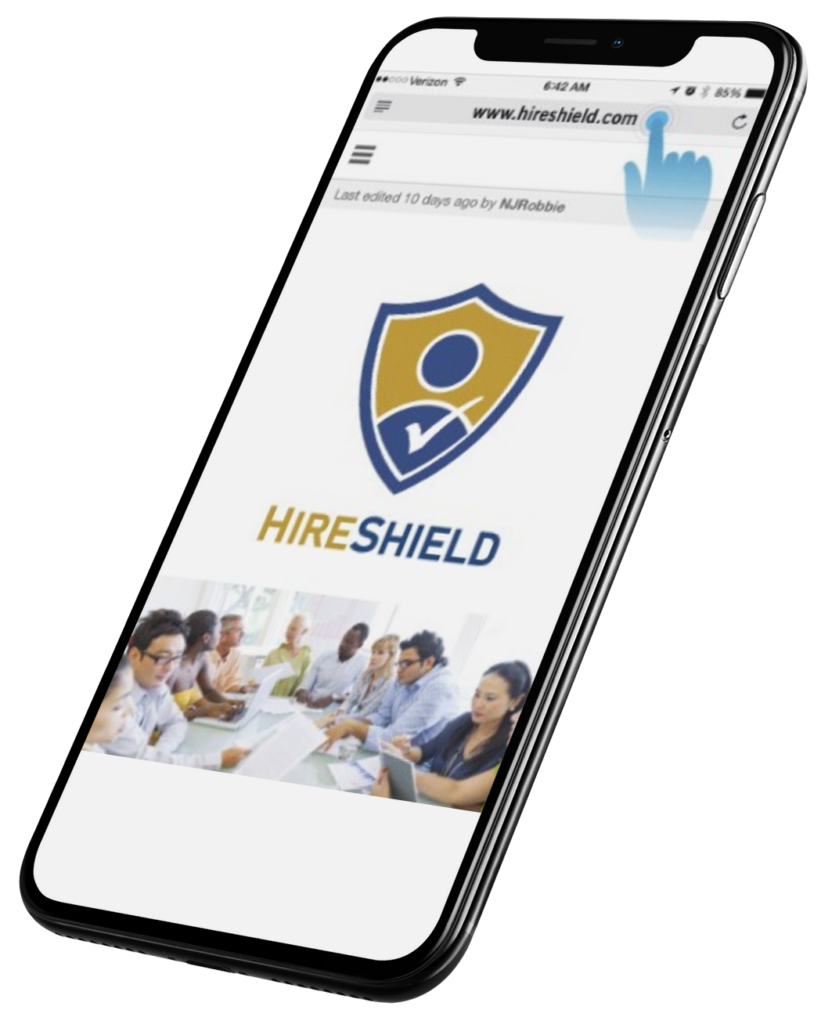 Why HireShield Employee Checks @ your Fingertips?
Run HireShield background checks from your Desktop, Tablet or Mobile Phone
HireShield background checks cover all industries and employer types
Make hiring easier and smarter with background checks covering a 7-year history
Stay FCRA compliant and protect your candidate information using HireShield's secure servers and encrypted technology
HireShield's decade + history in background checks has affirmed our standing as the foremost leader in instant background check results with thousands of successful backgrounds checks processed
AnA Tire and Automotive
We routinely use HireShield for background checks on our mechanics/salespeople to reduce liability - simple and seamless everytime. Better pricing from what we've seen too - would absolutely recommend.
Zach H
I hired an independent contractor for a home renovation project and used HireShield's silver package for some peace of mind - got the results instantly.
Nikola P
HireShield has improved our employee background checks, reducing liability concerns and costs. It's easy to use and efficient, making it a reliable and affordable solution we'd recommend to any company.